Kickstart
your teams' performance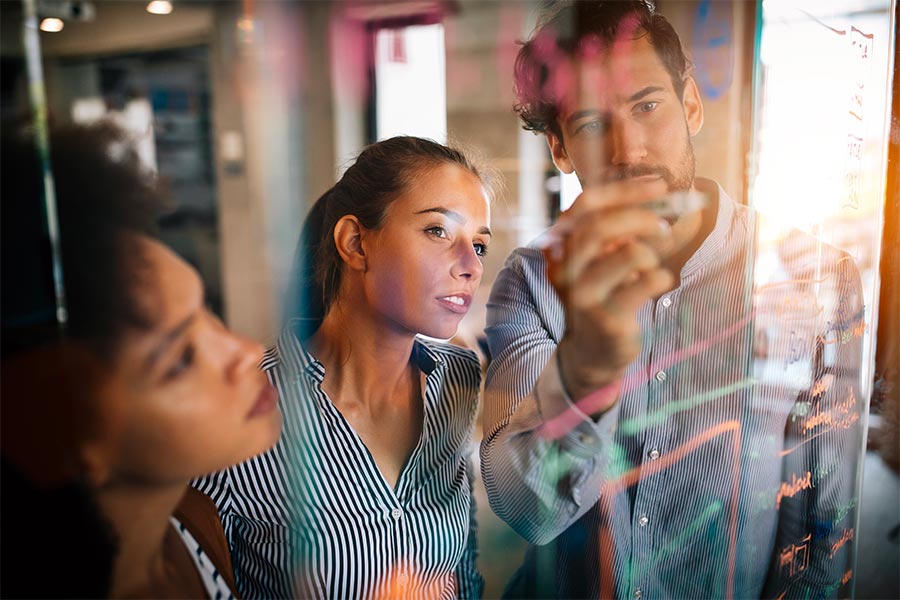 The concept of social architecture moves away from traditional vertical management methods to propose a systemic, personified approach to performance that is still relatively unknown in France. Nevertheless, it contains the seeds of an HR revolution. A revolution capable of creating proximity, establishing new relationships with others, and supporting businesses constantly evolving ecosystems with agility and efficiency.
socialearchitecture
An innovative approach, more relevant to today's human ecosystems, social architecture simplifies dialogue, clarifies issues and boosts individual commitment.
Focus on dialogue and clarity
Dialogue with teams is key to ensuring that they understand issues, values, and the principles of change. Social architecture must provide clarity for all: clarity about future operational changes, the rationale behind them, how everyone is expected to contribute, and the associated benefits.
Emphasise human primacy and Leadership
When the social architecture is right, everyone is where they belong and able to demonstrate their talent and motivation with confidence, within a positive collective dynamic. Employees are also more likely to act confidently and effectively as leaders when projects require them to do so.
Stimulate collective intelligence and innovation
When businesses are in a context of continuous change, optimising their social architecture allows them to instil a vital dynamic of collective intelligence and innovation. It also enables them to nurture and protect the four Cs: communication, creativity, cooperation and critical thinking – the four essential levers for sustainable performance.